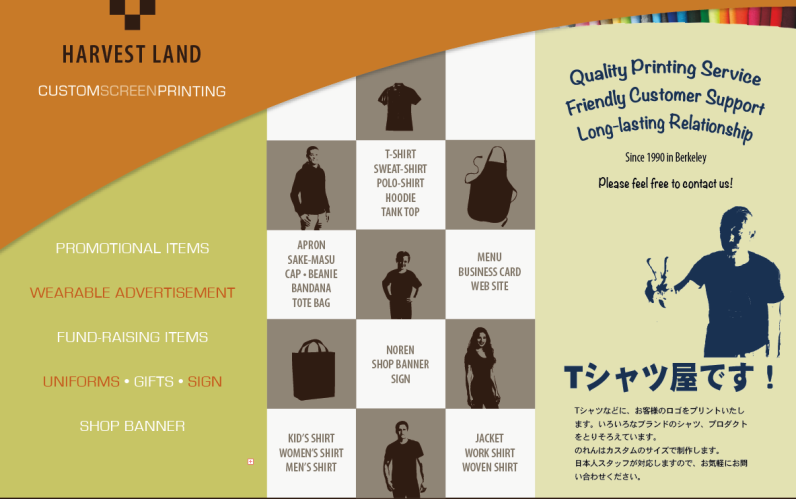 Established in 1990 in Berkeley, California.

Harvest Land specializes in custom screen printing and graphic designing.
We are based in Berkeley, California and have committed to provide high quality service to clients throughout the Bay Area and beyond.
We can also provide the T-shirts and other garments ( jackets, hoodies, aprons, tote bags, etc.) for printing, including organic and fair trade/non-sweatshop clothing.
* * * * * * * *
: : online catalog : :
T-shirts, sweat, polo, bag, apron, and more
Restaurant supplies: Aprons, Caps, Uniforms, Menu, Shop banner (NOREN)
* * * * * * * *
Please contact us for the price. We will provide you the best service for affordable price.